Saudi Arabia targets cultural tourists with major investment program
Jeddah, Saudi Arabia
November 21, 2018
With new recognition from UNESCO and investments across the country, Saudi Arabia is aiming to become a cultural tourism hotspot.
Few areas of Saudi Arabian life are untouched by the country's bold transformation program outlined in Vision 2030.  From business through to healthcare, social developments and education, the country's ambitious reforms are attracting worldwide attention and helping to deliver a bright future for all its citizens.
Among the often-cited commercial and investment aims laid out in Vision 2030 is the development of the country's tourist and cultural sector, where significant progress is already being made.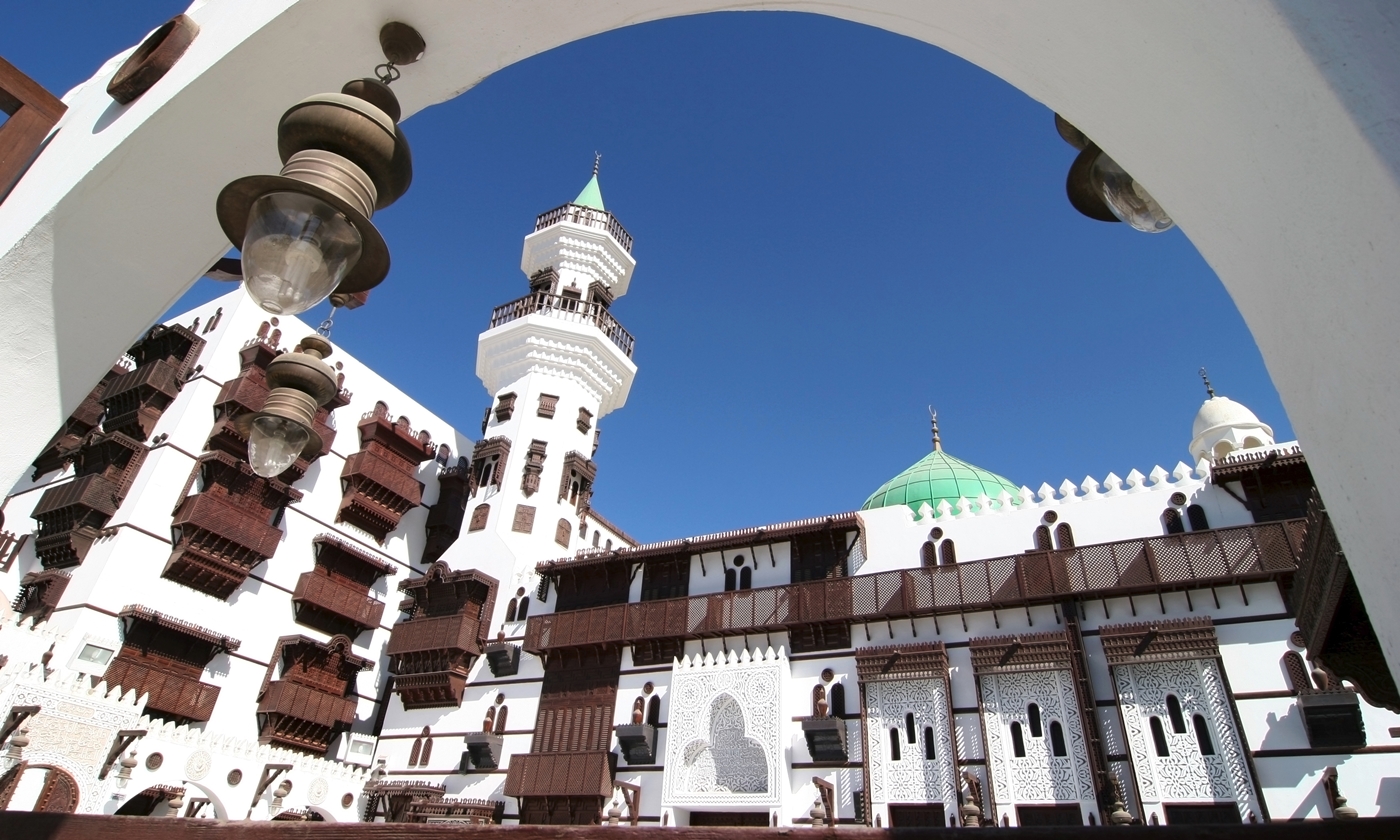 In June 2018, the Al-Ahsa oasis in the eastern Arabian Peninsula was revealed as one of the three new UNESCO World Heritage sites, giving it equal status to the likes of Westminster Abbey (UK), Grand Canyon National Park (USA), The Great Wall (China) and Memphis and its necropolis, including the pyramid fields from Giza to Dashur (Egypt).
In fact, over the last decade, five Saudi Arabian sites have been added to UNESCO's World Heritage list: as well as the Al-Ahsa oasis, the rock art in the Hail region (2015), historic Jeddah (2014), the Tarif neighborhood in Diriyah (2010), and Madain Saleh (2008)[1] have all been recognized as heritage sites of global importance.
Al-Ahsa, which as one of the country's greenest regions contains gardens, canals and springs alongside historical buildings, urban fabric and archaeological sites, is also home to 2.5 million date palms[2].  There is evidence of human settlements from as far back as the Neolithic period – considered to be between 9,000 and 11,000 years ago[3], while the city of Al-Ahsa itself dates back to 5,000 BCE and is, according to UNESCO, "a unique geocultural landscape and an exception example of human interaction with the environment[4]".
Following UNESCO's decision to recognize Al-Ahsa, the Saudi Commission for Tourism and National Heritage (SCTH) unveiled several investment programs in and around the region, including the restoration and rehabilitation of nearby heritage sites and buildings, and the construction of a regional museum.
Saudi Arabia joined UNESCO in November 1946, yet it is not just external recognition that is powering Saudi Arabia's growing importance as a major MENAT cultural tourism destination.  Significant government and private sector investment have also been harnessed to help fulfil the goals of Vision 2030 and drive a renaissance in Saudi Arabia's cultural attractions.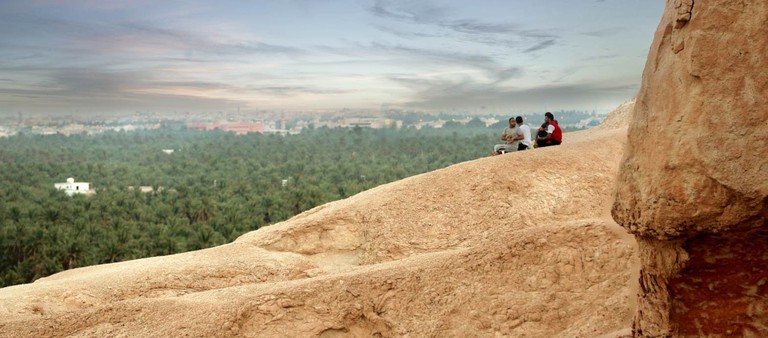 "In the tourism and leisure sectors, we will create attractions that are of the highest international standards… and prepare and develop our historical and heritage sites."

– Vision 2030
Delivering a world-class experience
In September 2018, a 334km2 entertainment, sports and cultural site only 40 km from Riyadh was opened by King Salman.  Crown Prince Mohammed Bin Salman was also in attendance for the official launch of Qiddiya, which has been supported by Saudi Arabia's Public Investment Fund (PIF) and aims to attract 17 million visitors by 2030[5].  By providing world-class entertainment options to Saudi citizens, it is hoped that Qiddiya will attract billions of tourism dollars that would previously have been spent abroad.
Other cultural developments are occurring elsewhere at an equally impressive rate.  Under a 10-year partnership with the government of France, archaeological digs, transport infrastructure and the construction of museums and hotels will all be completed in what is estimated to be a US$ 20 billion investment designed to turn the Al Ula region into a "cultural tourism hub[6]".
A further US4 2 billion is expected to be invested into a 10,000,000m2 Souq Okaz City development designed to support the annual cultural and art festival at Taif[7].
Enhancing Saudi Arabia's rich heritage
In Jeddah, Abdul Latif Jameel and its social enterprise organization Community Jameel are working hard to enhance the country's rich cultural attractions through Hayy Jameel, a 17,000 m2 arts center that will form a shared environment for Saudi Arabian artists, playwrights, photographers, filmmakers and entrepreneurs to support, advise and collaborate with each other.
Both local and international exhibitions in modern art will be staged at the venue, which, alongside the Jameel House of Traditional Arts (Al Balad) and the Jeddah Sculpture Museum, will form part of a trio of cultural destinations in Jeddah – helping to deliver on the government's targets to provide new cultural resources to a vibrant, young population and visitors from around the globe.
 "We will establish more museums, prepare new tourist and historical sites and cultural venues, and improve the pilgrimage experience within the Kingdom."

– Vision 2030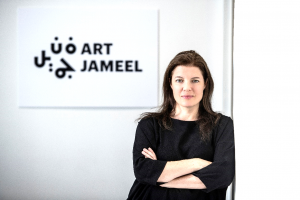 Antonia Carver, Director of Art Jameel, said:
"There have been enormous strides in  recent years, especially by the Saudi Arts Council, the General Entertainment Authority, the General Cultural Authority, the MiSK Foundation, and the Ministry of Arts, but the number of international practitioners coming to Jeddah is still relatively low.  That's one of the things Hayy hopes to do: we want to create a local-international exchange."
Community Jameel, and the wider Abdul Latif Jameel organization, is committed to supporting Saudi Arabia's ongoing transformation, recognizing the eternal importance of a strong and vibrant cultural scene alongside robust economic infrastructure and healthy living environments.
[1] Saudi Arabia's Al-Ahsa desert oasis becomes UNESCO World Heritage site, Arab News, 30 June 2018.
[2] Al-Ahsa Oasis, an Evolving Cultural Landscape, UNESCO, accessed October 2018
[3] UNESCO World Heritage listing to support Saudi cultural tourism, Oxford Business Group, 14 August 2018
[4] Al-Ahsa Oasis, an Evolving Cultural Landscape, UNESCO, accessed October 2018
[5] Saudi Arabia's Qiddiya project to create a self-sustaining ecosystem, Thomson Reuters Zawya, 23 September 2018
[6] UNESCO World Heritage listing to support Saudi cultural tourism, Oxford Business Group, 14 August 2018
[7] UNESCO World Heritage listing to support Saudi cultural tourism, Oxford Business Group, 14 August 2018