Keeping it Real: alaslia.com brings more choice to Saudi consumers
March 29, 2017
A new web portal providing next day delivery of genuine Toyota and Lexus parts and accessories has been launched by Abdul Latif Jameel Aftermarket Operations and Abdul Latif Jameel Toyota Saudi Arabia. The service means that Saudi motorists can be sure that they have genuine factory parts to keep their car in the optimum condition and avoid counterfeit replacements.

Alaslia.com means that customers are now just a few clicks away from the entire Abdul Latif Jameel Motors' Toyota and Lexus parts stock. Orders can be placed 24/7 for next day delivery across Saudi Arabia. Every product is captured in high resolution, 360-degree photographs on the site, so customers can see exactly what they are buying before placing an order.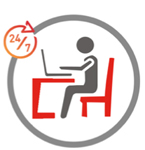 Innovatively, Alaslia.com aims to overcome the preference for cash-on-delivery transactions in Saudi Arabia by offering a simple no-quibble returns policy, even automatically arranging the courier pick-up of returned goods. It also provides a toll-free customer service number and on-line chat, enabling it to respond promptly to customer queries and helping to build trust.
'Alaslia' which means 'the original' in Arabic, allows stock from any Abdul Latif Jameel location to be listed and sold to customers across the country. At the same time, Alaslia.com can gain valuable insights into consumer habits and demands, including lost sales opportunities and product range refinement, allowing it to tailor its offering even more closely to customer needs.