J-WEL celebrates a year of promoting excellence in education
June 1, 2018
The Abdul Latif Jameel World Education Lab (J-WEL) marked its first anniversary in May 2018, promising to continue to work for educational reform and transformation around the world.
Based at the Massachusetts Institute of Technology (MIT) and funded through a generous gift from MIT alumnus Mohammed Abdul Latif Jameel '78, J-WEL promotes excellence in primary and higher education, and workplace learning.
J-WEL Executive Director Vijay Kumar said: "This is just the beginning.  It has been an exciting year, pointing to both the tremendous opportunity for making an impactful educational difference globally as well as the hard work ahead to realize it."
MIT President Rafael L. Reif acknowledged J-WEL's role in helping MIT "carry out the biggest aspiration we have – to educate as many people in the world as possible".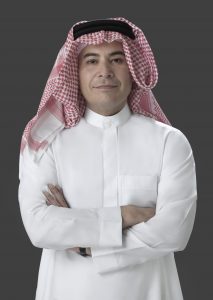 Fady Mohammed Jameel, President of Community Jameel, praised the organization's first 12 months.  He said: "We are acutely aware of the importance of transforming education and learning at all levels, and equipping individuals — both young and of working age — with the skills and abilities needed for the future.  This means schools, universities, educational environments, and employers working together with one common goal.  J-WEL's focus populations include learners in the developing world, those underserved by education such as women and girls, a growing displaced population that includes refugees, and a workforce in need of STEM knowledge and skills."
In its first year, J-WEL hosted two member gatherings on the MIT campus.  Branded as 'J-WEL Weeks', the events attracted more than 220 attendees from 30 countries.  J-WEL has also awarded grants of almost US$ 500,000 to MIT faculty to fund educational innovation and research.
MIT Vice President for Open Learning Sanjay Sarma said: "J-WEL is quickly becoming MIT's platform for educational transformation with the world, not just for digital learning, but for any kind of educational change."